APV007 – Acc-Sees Record Cleaning Fluid and Cloth
£

8.99
On sale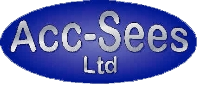 Professional anti-static vinyl cleaning fluid by Acc-Sees.
*****
The Acc Sees anti-static vinyl cleaning fluid and cloth includes a specially formulated non-abrasive cleaning fluid plus a micro-fibre cloth.
Used for removing grime, dust, dirt and finger-marks from the playing surfaces of vinyl records.
*****
Postage includes UK and International signed for deliveries.
For standard first class delivery, in which TTW hold no responsibility for delivery, can be ordered by using the following discount codes.
UK :: UKTTWS
EU :: EUTTWS
US/CAN :: USTTWS
Other :: ROWTTWS
Always check your spam folder for communications from t-t-w@outlook.com
Powered by the Z