DSSS12 - Dr Suzuki 12 inch Slip Sheets
£

14.99
On sale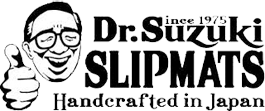 Dr. Suzuki 12 inch slip sheets!
Dr. Suzuki gives you a pack of 8 12 inch slip sheets!
*****
Made in Japan by the world renowned slipmat manufacturer Dr Suzuki these slip sheets are ideal to gain exquisite record control. Best used with any of the range of Dr Suzuki slipmats like the Tablecloths or the Mix edition but can also be used with any slipmat to give additional slip.
The slip sheets are placed between the turntable platter and the slipmat.
- Package Contents: 8 slip sheets printed with the Tablecloth logo
- Do not fold
- Must be inside the case when storing
*****
Postage includes UK and International signed for deliveries.
For standard first class delivery, in which TTW hold no responsibility for delivery, can be ordered by using the following discount codes.
UK :: UKTTWS
EU :: EUTTWS
US/CAN :: USTTWS
Other :: ROWTTWS
Always check your spam folder for communications from t-t-w@outlook.com
Powered by the Z