ACS ER-20 Hearing Protectors
ACS
ACSER20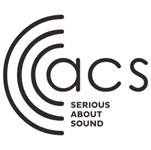 Professional generic fit hearing protection by ACS.

*****

This generic ACS universal earplug combines high quality with convenience.

The ER-20 is filtered to allow you to enjoy the full dynamic range of the music at lower, safer volumes avoiding the muffling effect that you experience with foam earplugs.

The ER-20 is fitted with a flanged rubber tip that creates an isolating seal in your ear canal to block out sound so that it can then control what gets in and what doesn't. The central chamber of the earplug creates an acoustic channel that feeds the sound up to the filter at the base of the ear-tip where the ER filter shaves an average of 16bB off across all frequencies giving the effect of turning the volume down.




*****

Postage includes UK and International signed for deliveries.

Always check your spam folder emails from t-t-w@outlook.com

Powered by the Z