Pioneer S9 Infinity Fader
Infinity Faders
IFP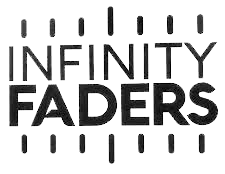 Finally a fader that won't break!

*****

Easy install for the Pioneer S9 mixer!

Infinity Faders have engineered the most durable, accurate and easy-to-use fader that the music world has ever seen!

These faders are quite possibly the best weapon in the arsenal of any live DJ.

Every Infinity Fader is precision-machined from a solid billet of aluminum resulting in a fader that is light, tough, precise and remarkably easy to control.

- Made of aluminum
- Anodized for strength & durability
- Performs better that the factory Pioneer fader

Guarantee for life by the manufacturer!

*****

3 piece sets - crossfader and upfaders also available!