Night Time Stories dual 7 inch
Beatsqueeze Records
DIESS046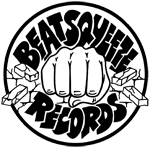 Beatsqueeze presents Night Time Stories!

Limited edition MARBLE dual 7 inch vinyl - with colour pencil pack included!
Ugly Mac Beer and Mister Modo dive back into the early 90?s TV shows and its horror stories.....from Tales From The Crypt, Creepshow to The Hitchhiker...
Deep boombap and narrating crazy stories with hypnotic loops and horror skipless scratch sentences featuring Guilty Simpson, F.Stokes, Thirdsight (Roughneck Jihad and D-Styles) and Gab 'Nandez.


Customers who bought this also bought