Ortofon OM Scratch Cartridge & Stylus
Ortofon
OMSC1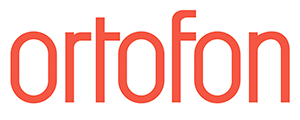 Ortofon gives you the OM Scratch Cartridge & Stylus!
The Ortofon OM Scratch Cartridge is an ideal choice if you're a DJ who wants increased tracking ability in your cartridge. The OM Scratch Cartridge features a reinforced rubber suspension, so you don't have to worry about compromising sound quality and stylus life when working with higher tracking forces.
Its solid bass reproduction and extended highs means the OM Scratch Cartridge is great for any style, providing energetic, in-your-face sound.
Features
- Made in Denmark. High quality, specialist manufacturers
- 2-year warranty
- Made for heavy-duty scratching and back-cueing
- Reinforced rubber suspension
- Solid bass reproduction
- Extended highs

Customers who bought this also bought