Dr Suzuki TTM 12 inch slipmats
Stokyo
TTM12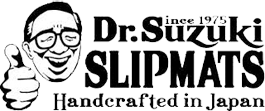 Turntable Training Mat with slip sheets!

Dr. Suzuki, Stokyo and Turntable Training Wax give you TTM branded 12 inch slipmats with slip sheets!

*****

Comes as a pair.
This all new slipmat design is the upgraded and improved successor of the third series Tablecloth.

The fabric has been upgraded to a higher quality for durability and anti-static.
Slip sheets are printed with the Dr. Suzuki logos!



Why not choose one of our bundles?
Customers who bought this also bought