Delivery Information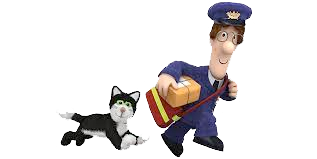 Please ensure that your email client allows communications from t-t-w@outlook.com, otherwise, updates and responses could be lost in your spam/junk mail.
Shipping costs are calculated by weight.
We use the Royal Mail delivery service. For any purchase that weighs more than 2kgs, we will use an alternative secure courier.
We post all orders as per the 'delivery' address provided.
All of the products from TTW are shipped as 'UK and International signed for'. We do not offer standard non-insured postage.
Please read our terms for countries with TTW current restrictions and rules.
We can track and insure delivery of the consignment. We provide the tracking reference when dispatched to the email address provided on purchase.
Typically, the following amount of working days for delivery are as follows:
UK 1-2 days
EU 4-7 days
US/CAN 7-10 days
RoW 10-14 days
For expedited shipping, please visit our Zoom Shipping product page.
Digital downloads are delivered instantly by email notification and/or logging into your registered account for access.
Tracking information is sent by email once shipped, after the 'packaged' notification stage.
Please note - 'UK and International signed for' packages typically have tracking updates internally in the UK and 'arrival' into the delivery Country only. Then, the final update would either be 'delivered' or 'returned'. Some Countries will allow you to continue tracking within your Country. 'UK and International tracked' packages, which we do not offer, allow 'full' tracking throughout the package(s) journey, however, it does not require to be 'signed for'. TTW terms of business require all package(s) to be 'signed for', this supports and protects any insurance claims.
TTW are unable to provide any additional information on tracking whilst the package(s) are in transit. The only information available to us is the same information that has been provided. TTW will only know the package(s) status if 'delivered', 'failed/attempted delivery' and/or 'returned to us'. TTW have no influence, access or control within the shipping network.
For deliveries that may be 'lost', then TTW are able to raise a claim within the postal network. Claims can only be raised after 10 working* days for the UK and 25 working* days for RoW. These timelines have been recommended and agreed upon between all the Postal Services internationally, thus allowing additional time for potential unforeseen delay(s).
*Working days do not include weekends and/or holidays.

TTW have no control over custom duty charges if applicable. Every country operates differently with tariff charges and payment thresholds. The valuation of your package is based upon the product(s) that you have purchased using our promotional rate.
FAILED DELIVERY and/or RETURNS
Any order(s) that are returned to TTW will trigger an automated customer service email with a status update. For any returns that are the result of a postal service or TTW issue, then the re-delivery will be made at no additional cost.
Any delivery returns that are controllable by the customer, will result in additional charges for both shipping costs and a flat 10GBP administration fee. Examples of what are under customer control:
- Incorrectly addressed
- More than one failed delivery attempt / No response
- Not collected from depot
- Refused by receiver/customer
- Other customer non-interactions
For distribution orders the UPS, DHL or FedEX tracking references will be provided at time of dispatch.
With the tracking reference provided, please follow the instructions provided on the email notification.
Delivery times for distribution orders are 1-2 days for UK, EU, US and CAN. For Asia, AUS and NZ the times vary between 4-6 days.