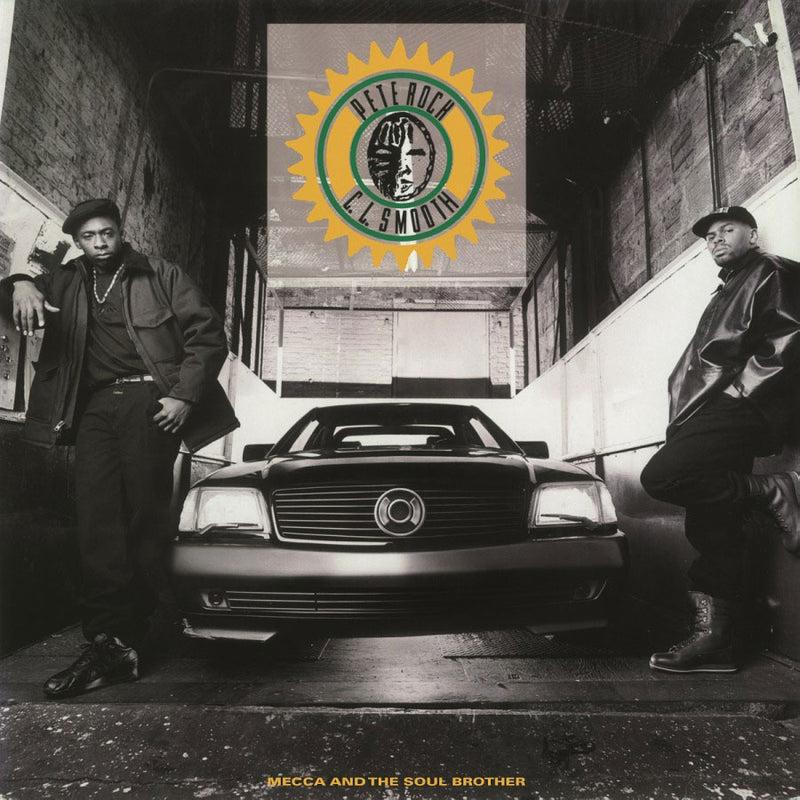 Pete Rock & CL Smooth - Mecca and The Soul Brother - 12 inch LP
Essentials
75596094818
Pete Rock & CL Smooth - Mecca and The Soul Brother
Mecca And The Soul Brother, the critically acclaimed 1992 full-length debut from Pete Rock and CL Smooth. The album is considered as one of the greatest Hip Hop albums of all time. Boasting tracks such as the first single, "They Reminisce Over You (T.R.O.Y.)", a dedication to their deceased friend; "Trouble T-Roy". which went on to become not only their signature hit, but also one of Hip Hop's all-time great songs. 
The album is propelled forward by Rock's quick, soulful interludes; usually bits of old R&B tunes layered with his signature trumpet and sax loops. Smooth's liquid freestyle delivery pieces together the perfect vocal match that, together, creates a sprawling, nearly 80-minute-long album on which not a single song or interlude is a throwaway or a superfluous piece. Mecca And The Soul Brother has stood the test of time. 
The release has been named one of the essential recordings of the 90s by Rolling Stone, appears on Ego Trips listing of the Top 25 Hip Hop albums released from 1980-1998, and appeared on The Source's 100 Greatest Rap Albums of all time.